Personal Care and Cosmetic Applications
Virgin Oil de Coco-Crème®, Organic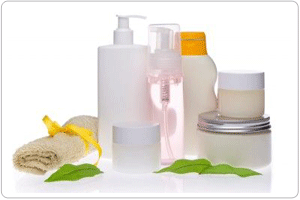 Functions: Virgin Oil de Coco-Crème® can be used directly as body oil. In formulation, it is an excellent solvent, carrier, and fixed oil or base oil. It imparts emolliency and moisturization qualities in products, and conveys healing properties making it "Cosmeceutical".
Key Characteristics in Non-Food Formulations:
Raw & Pure BUT highly stable
Proven long shelf-life
Moisturizing Properties
Occlusive Effect
Cleansing Effect
Miscible to both solid and liquid components
Extends the shelf-life of natural and organic mixtures
100% natural BUT with safety features comparable to refined oil
Suggested Products:
SPECIALTY SKIN CARE. Virgin Oil de Coco-Crème® provides protective lubricity, antifungal, anti-aging and non-drying qualities with a non-oily feel.
SPECIALTY SOAPS. Virgin Oil de Coco-Crème® is excellent for superfatted soaps and because of its moisturizing properties and its anti-oxidants- is good for transparent soap.
SUNCARE PRODUCTS. Our oil has: high unsaponiables, good sun-filter characteristics and an adhesive property. In addition, it is miscible with active sun care ingredients.
CREAM AND LOTION. Provides non-greasy, "2nd skin" like feel, which can also be adjusted to a rich creamy feel. It is also highly stable and requires less preservatives in formulations.
MASSAGE OIL. Virgin Oil de Coco-Crème® is a great massage oil, because it has low viscosity, spreads well, will not stain, and is non-greasy.
BABY SKIN CARE. The suppleness and richness in vitamin E, plus its non-drying make our oil perfect for Baby's skin.
HAIR CARE. Also makes a great hair care product, which shines and conditions with sheathing properties.
Direct Applications:
SKIN AND BODY OIL. Pure Virgin Oil de Coco-Crème® is a natural skin oil, close to human lipids. It keeps skin supple and young.
FUNCTIONAL OIL. This oil can be added to or mixed with tea tree, oregano, and neem oils for medicinal and ayuvedic functions.
SKIN HUMIDIFIER. Pure Virgin Oil de Coco-Crème® is an excellent skin oil in cold climate and where humidity is low.
HAIR OIL. Virgin Oil de Coco-Crème® is nourishing and produces healthy glowing hair.
SUNTAN OIL. Pure Virgin Oil de Coco-Crème® + sun screen = incredible sun protection.
CARRIER OIL IN AROMATHERAPY. Its low viscosity makes it easy to mix with essential oils and fosters excellent spreadability on skin. In solid state, it encapsulates essential oil and prevents evaporation of volatile components.