Quality First' Fairly Fair Trade™ Philosophy

OBJECTIVE:
To deliver a safe and quality product through a good relationships with our suppliers and satisfaction and trust of our customers. This means to alleviate poverty, empowerment, overall improvement of farmer's lives while maintaining a high quality product.
BACKGROUND:
QFI's "Fairly Fair Trade" was developed with an open mind based on actual experiences with real people. It eliminates marketing hypes based on emotional appeal and idealism (which is often leaves a loop hole for multinational firms). It brings realistic measures from farmers to end users. To claim fair trade by being certified within an organization is not always a measure of "fair" trade. Certifiers generally speaking do not have direct relationships
with the farmers and normally don't have actual experiences in the products and unfamiliar with the places we are dealing with – simple as that.
For our trading practices, we go beyond the standard measures of fair trade as we believe it is NOT FAIR to eliminate some individuals and small businesses that work hard to bring the product to the end user. With "Fairly Fair Trade", everybody should be rewarded for what they do. It covers fair treatment from paying fair to empowering them.
THE FAIRLY FAIR TRADE PHILOSOPHY:
To recognize the effort of all parties involved from planting to delivering the end product to the end user.
To assure that farmers (which is normally claimed by fair traders) are really being paid for what was claimed to the public. That is, paying the product at a fair price normally exceeding local government standard.
To assure that the end user is also being benefited by the fair trade.
To verify that the Fair trade works for everybody and not only for marketing/advertising of the companies that sponsoring Fair Trade.
To educate the entire chain the importance of each rule in delivering the product to the market.
Improve outdated technologies by teaching new production efficiencies and productivity.
Ready market for their produce. This is important as they don't need to stand in the market for longer hours w/o sale.
Education by informing them what is their product's impact in industry. This way, they carry pride in what they are doing and become more responsible and efficient in making the product.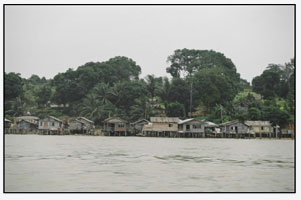 From highlands to fishing villages to state of the art processing plants, the principles stay: Fairness in price, recognition, quality and ethical trade.
QFI AT WORK:
QFI's goal is to maintain our reliability to our customers, our suppliers and to the natural industry. With our expertise, we wrote product specifications, quality assurance protocols and advised them of improving production parameters. We set to them our expectation, and what is acceptable in the market. We employ to them our basic philosophy: "natural does not need to be dirty or low quality". This philosophy applies to every source/partners we have. QFI stand on Fair Trade is not only for the farmers, it is also for the end users – our customers and yours. This means our Fairly Fair Trade Philosophy stands for fair price, fair quality, fair ethics and product reliability.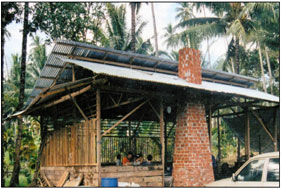 A typical Cooperative Training Center for small scale processors and for independent farmer-suppliers.
For questions, please contact Quality First International Inc:
The Quality People
Quality First International Inc.
Cambridge, ON Canada